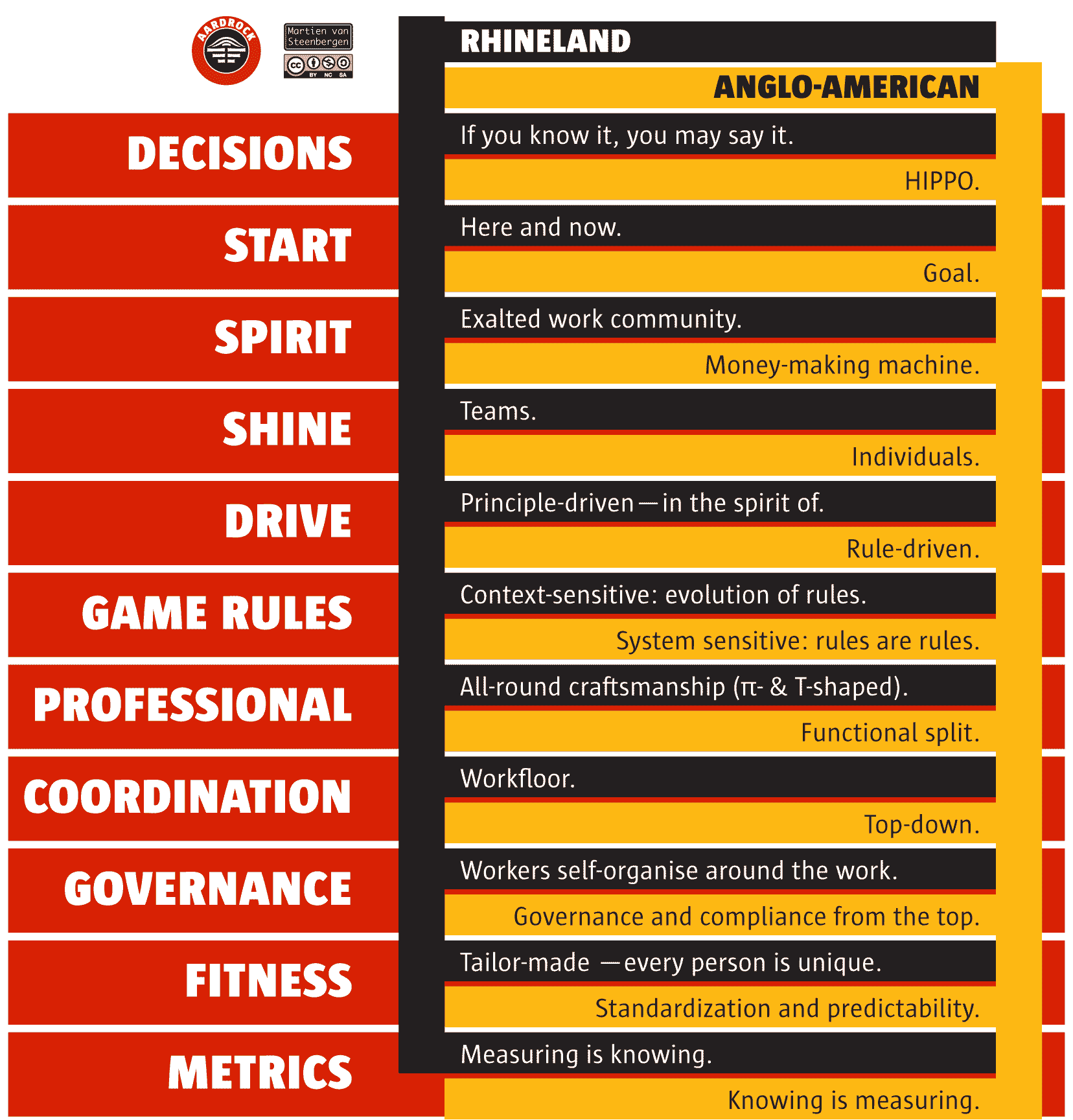 The Rhineland Model resonates with the agile philosophy.
[table]
Aspect,Rhineland, Anglo-American
Decisions,If you know it\, you may say it.,HIPPO.
Start,Here and now (ist).,Goal (soll).
Drive,Exalted working community.,Money-making machine.
Shine,Teams.,Individual.
Game Rules,Contextual & situational,Strict enforcement (rules are rules; sensitive system).
Professional,All-round craftmanship (T- and π-shaped).,Functional split.
Coordination,Work floor., Top-down.
Governance,Workers self-organise around the work.,Top-down governance.
Fitness,Tailor-made; every person is unique.,Predictability & standardization.
Metrics,Measuring = Knowing., Knowing = Measuring.
[/table]