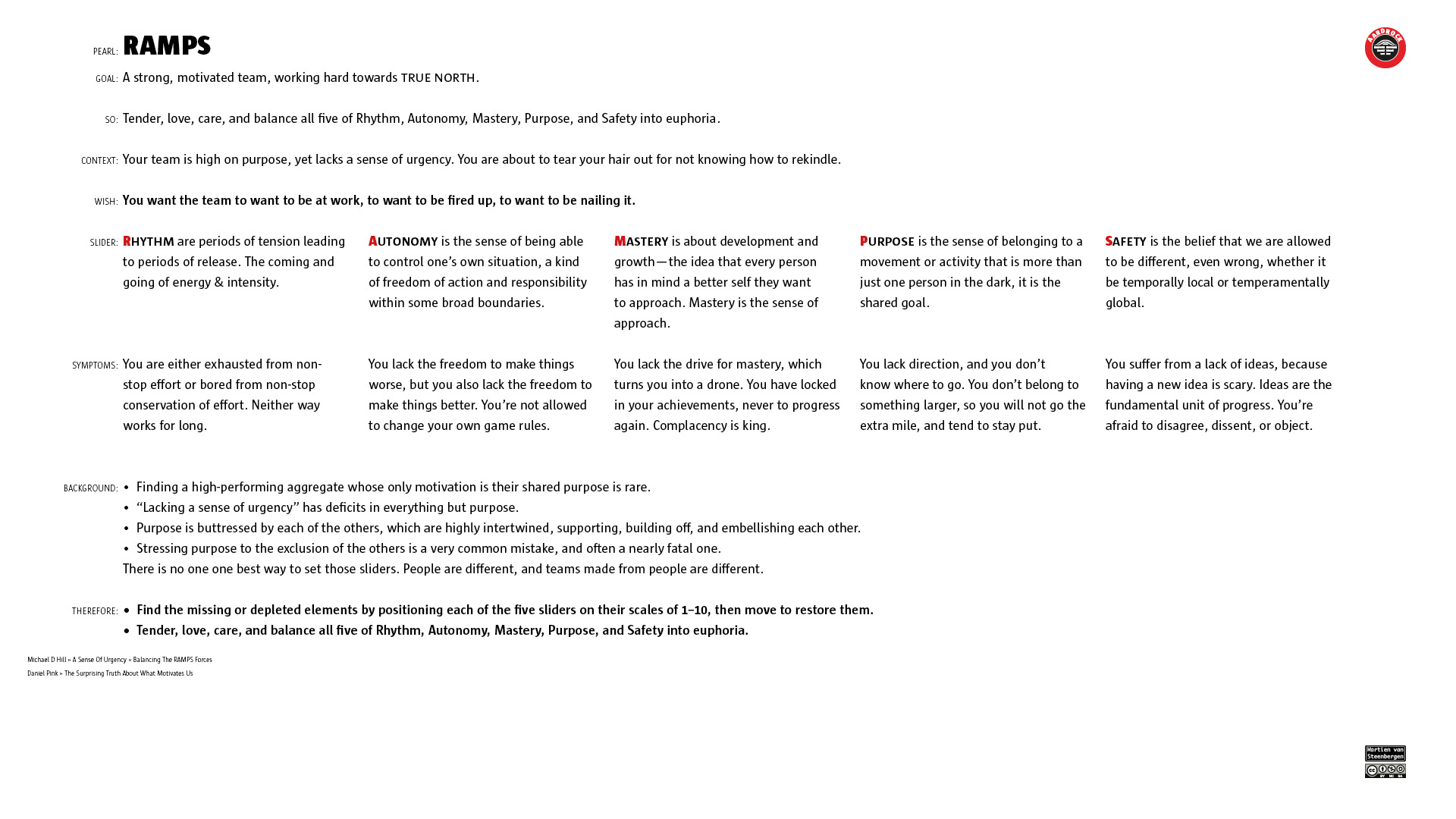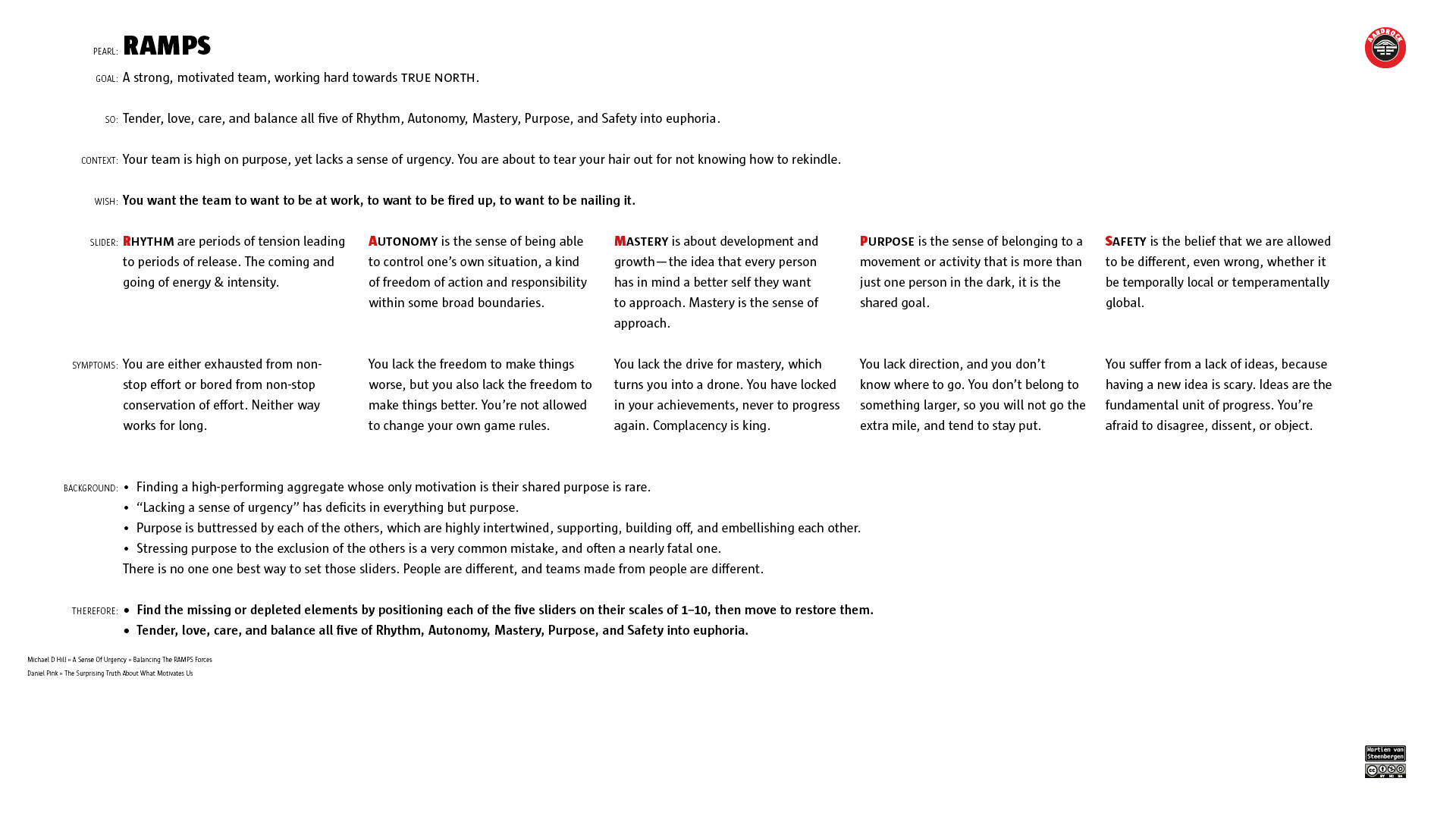 Click here or on image above ↑ for PDF.
Michael D. Hill introduces RAMPS as a motivation model: Rhythm, Autonomy, Mastery, Purpose, Safety. Michael even goes deep on Mastery as Motivator: The M of RAMPS. Next, Ron Jeffries sings harmony on RAMPS.
With kudos to Michael for writing this up, allow me to join the choral by capturing RAMP's essence on a single sheet.
BTW, The original Daniel Pink's Drive: The surprising truth about what motivates us is about AMP, which I associate with AMPlifier.